Memorial Funds
Daniel Corker
Give in Memory of Daniel J. Corker
Vanessa Wright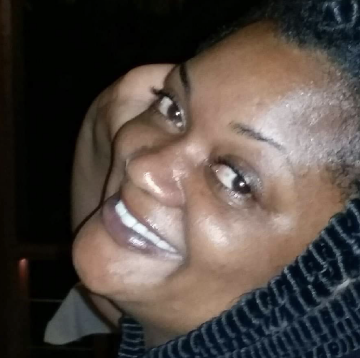 It is with heavy hearts and deep sorrow that we share the news that Vanessa Wright passed away on Friday July 23, 2021.
Vanessa has been part of our Y family for over 20 years. Vanessa built many strong relationships with the children and families at Y Calomiris as well as with her colleagues across the Association. Her smile brought joy and light to everyone around her. Vanessa always made time to help anyone who needed her. She will be greatly missed.
Condolences may be sent to Y Calomiris (1906 Allison St NE, Washington, DC 20018) and will be presented to her family at a later time. You can also donate using the form below.
Give in Memory of Vanessa Wright
Charles W. Correll Jr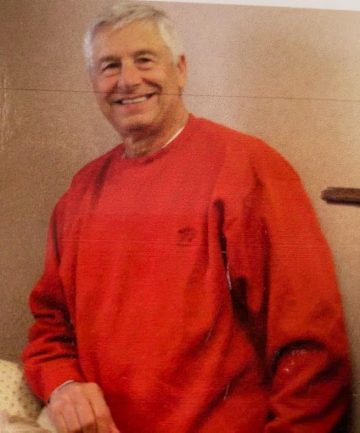 Charles W. Correll Jr., 79, of Stallings, NC, passed away on August 8, 2021. Chuck was born on March 21, 1942 in Hamburg, PA, to the late Charles and Dorothy Degler Correll.
Chuck was a graduate of Marist College, where he earned his Bachelor's degree. He also served honorably for 4 years in the US Army. He was a company clerk stationed in Hanau Germany. Chuck worked for IBM as a Project Manager; and was self-employed as a Quality Consultant.
Chuck played minor league baseball; and loved playing golf, tennis, softball and volleyball. Although he loved his sports, his number one pastime was his family. He was a great communicator. When it came to people, there was never a stranger who didn't soon become a lifelong friend. Chuck truly embodied the saying by Roald Dahl:  "There are no strangers in here, just friends you haven't met." 
Left to cherish Chuck's memory is his loving wife of 53 years, Eileen 'Cindy' Correll; and his children Lara Correll, Cindy (Rob) Noon and Kevin (Christine) Correll. He is also survived by his grandchildren Meghan Shafer, Turner Correll, Ryan Noon, Quinn Correll, Amanda Noon, Claudia Correll, Juliet Correll, Luke Correll; brothers Bob and Barry Correll; sisters Carolyn Hartman and Nancy Preston.
Chuck's life will be celebrated on Thursday, August 12th, starting with visitation from 10:00 -11:30 AM at Heritage Funeral Home – Weddington Chapel. A Funeral Mass will follow at St. Matthew Catholic Church. The Eulogy will begin at 12:45 PM with Mass starting at 1:00 PM. Burial will then follow Mass at 2:30 PM at Forest Lawn East Cemetery.
In lieu of flowers, the family requests memorial contributions in Chuck's name be made to Levine & Dickson Hospice House – Aldersgate (https://www.hpccr.org/donate); or the Leukemia & Lymphoma Society (https://www.lls.org); or the YMCA of Metropolitan Washington using the donation form below. 
Give in Memory of Charles W. Correll Jr
Bernard (Ben) Thomas Cheeka
Bernard (Ben) Thomas Cheeka, 90, of Silver Spring, Maryland, passed away at home on July 22 from lung cancer. Ben, one of six children, was born on October 15, 1930 in McAdoo, Pennsylvania to Walter and Beatrice Cheeka, Polish immigrants. After serving as a photographer in the Air Force in the Korean War, he went on to study Industrial Engineering at Penn State on the GI Bill. He moved to Silver Spring after college and worked for the Federal Government as an engineer for 25 years.
He met his wife, the former Barbara Schrider on a hike, and they were married at St. John the Baptist Catholic Church in Silver Spring, Maryland in 1968. They had a daughter, Julie Ann, the following year.
After his retirement from the Federal Government, Ben worked for many years at the Silver Spring YMCA teaching tennis and working in bookkeeping and membership. He also tutored area youth, sharing his knowledge of math, physics and chemistry. He had a great love for billiards, bowling, and tennis, which he played well into his 80s.
Ben is survived by his wife of 53 years Barbara Cheeka of Silver Spring, Maryland; daughter Julie Painter, her husband William Painter and grandson Liam Painter, of Alexandria, Virginia; sister Dorothy Walters and her husband Ron Walters of Aurora, Colorado, and his beloved dog, Cooper. In lieu of flowers, memorial donations may be made to the Silver Spring YMCA
Give in Memory of Bernard (Ben) Thomas Cheeka,
Asher Gerecht
ASHER GERECHT  (Age 97)  

On Wednesday, November 18, 2020, Asher Gerecht, of Silver Spring, MD. Beloved husband of the late Gloria Gerecht; father of Ellen (Joe), Mike (Susan) and Dan (Cindy); grandfather of Barry, Shari, Carolyn, Yvonne, Liana and David. Also survived by four great-grandchildren. Graveside services and interment will be held privately on Monday, November 23, 2020 at Garden of Remembrance, Clarksburg, MD 20871. Family will be observing Shiva via Zoom on Monday and Tuesday evening. Contributions may be made to the Silver Spring YMCA or a Jewish charity of your choice. Arrangements by Hines Rinaldi Funeral Home under the Jewish Funeral Practices Committee of Greater Washington Contract.
Donate in Memory of Asher Gerecht
Karen Robinson
Karen V. Robinson, 73, a long-time supporter of the YMCA of Silver Spring, passed away on June 12, 2020, after a long illness. Karen was a life-long learner and trier-of-new-things, so it was no surprise to friends and family that after she retired from a career as a human resources professional with the Federal Government, she got involved with the Y, first as a member focused on weight lifting of all things and later as a member of the board. Even as her health declined, she remained a board member emeritus, with Y staff remembering her and her contributions to the organization fondly.
Born in Washington, DC, Karen attended Saint Augustine Catholic Grade School, Immaculate Conception Academy, and graduated from Trinity College. During her 35-year career, Karen held posts in San Francisco, Seattle, Chicago, and in her hometown of Washington, DC. A voracious reader and avid traveler, Karen was interested in the world beyond her immediate environs and loved knowledge just for the sake of it. She particularly supported the Y's summer camp scholarship programs (and urged her family and friends to do so as well) in order to increase the experiential learning of children who might otherwise not have such options.
Thank you for honoring Karen by supporting one of her favorite charities!
Donate in Memory of Karen Robinson
If you prefer to send a check, the family hopes you would choose to send your charitable contribution to the following address:
YMCA of Metropolitan Washington
Memorial Fund c/o Karen Robinson
YMCA Silver Spring
1112 16th Street, NW, Suite 240
Washington, DC 20036
Carol Ann Curran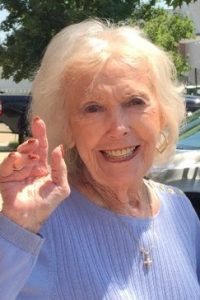 In lieu of flowers, we invite you to donate to the following projects in memory of Mrs. Carol Curran ( Executive Vice President and Chief Operating Officer, Pamela Curran's Mother): the YMCA of Metropolitan Washington's Acts of Kindness Fund.
You may still send flowers in addition to your donation, but if you prefer to send only one expression of sympathy, the family hopes you would choose to make a charitable contribution to the following YMCA Fund:
YMCA of Metropolitan Washington
Acts of Kindness Fund
1112 16th Street, NW, Suite 240
Washington, DC 20036
202-232-6700
Carol Ann Curran, a longtime resident of Williamsburg Va., passed away on Thursday, October 17, 2019. She was at her home surrounded by family and loved ones. Carol was a parishioner of St Bede Catholic Church.
Carol was born June 8, 1930 in Yonkers, New York to John Patrick and Francis Veronica (Treacy) Drohan. She was one of seven children, with six brothers she adored throughout her life. She was educated at Sacred Heart Grammar School and Gorton High School. Carol worked for Manhattan College, the New York Central System and Prince William County Schools.
She married Joseph Francis Curran of Yonkers, New York on June 11, 1955, to whom she was married for 55 years until his death in 2010. She was a loving and devoted mother to seven children: Pamela Curran of Bethesda, M.d., Joseph Curran (Julie) of Winchester, Va., Jack Curran (Jayne) of Brambleton, Va., David Curran (Cathy Jean) of Wellington, Fl., Catherine Bryant (William) of Durham, NC and Frances Curran of Durham, NC. She was predeceased by her daughter Carol Ann Myers in 2009. Carol was a loving grandmother to twenty grandchildren and fifteen great-grandchildren. Carol is also survived by her brother David Drohan (Denise) of Barrington Illinois and dear friend Dr. Walter Lambert of Williamsburg, Va.
Highly admired by all, Carol loved her family and home. She was an avid golfer who also enjoyed reading and fashion.
Carol was a member of the Montclair and Ford's Colony Ladies Golf Association as well as a member of the 2000 Member's Hole in One Club at Ford's Colony.
The family will receive friends on Thursday, October 24, from 2pm-3pm at St. Bede Catholic Church. A Mass of Christian Burial will follow at 3pm, with interment at St. Bede Columbarium.
In honor of her Ford's Colony LGA18 membership, memorial donations can be made to FISH, Inc. of Williamsburg at Williamsburgfish.weebly.com or the YMCA of Metropolitan Washington at www.ymcadc.org. Condolences may be offered to the family at www.bucktroutfuneralhome.net.
Donate in Memory of Carol Ann Curran
Ellen Cohen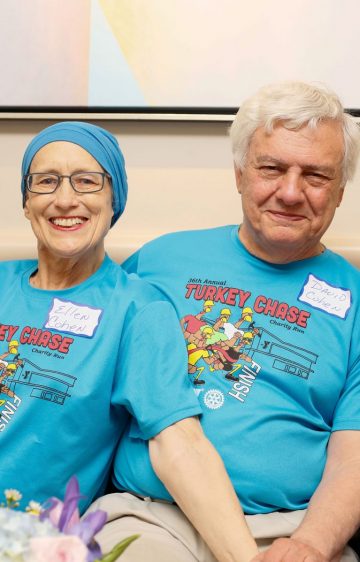 Ellen Bates Griffith Cohen was born on July 9, 1950. She was the third of four children and the only daughter of Thomas Dison Griffith and Mary Elizabeth Bates Griffith.
Ellen graduated from Brown University (Providence, Rhode Island) in 1973, and earned her JD from Georgetown Law School (Washington, DC) in 1976. She began her law career working for non-profit poverty and children's advocacy groups. She then moved on to the National Health Lawyers Association, then to Washington G-2 Reports where she wrote about various aspects of health law for publications, and finally to Centers for Medicare and Medicaid Services (CMS). She retired from CMS in 2012.
On May 7, 1994, Ellen married David Cohen. David and Ellen became dedicated members of the Bethesda-Chevy Chase YMCA in Bethesda, Maryland. She particularly loved the water exercises and doing "planks".
In July of 2018, Ellen was diagnosed with leiomyosarcoma, a very rare cancer. She had surgery to remove the tumor and was told that the surgery appeared to be successful. Then, in March 2019, she was told that the cancer was back and had metastasized. While Ellen always eschewed such expressions a "battling cancer," the physical strength gained by her regular exercise regimens enabled her to hang in against this pernicious enemy for several months.
At 6:04 on the morning of Friday, September 6, 2019, Ellen passed away. Her husband, David, and her brother and sister-in-law, Stan and Ann, were at her side.
Donate in Memory of Ellen Cohen
Jake Taccardi
On behalf of the YMCA of Metropolitan Washington, our President/CEO Angie Reese Hawkins, Board of Directors, staff and the thousands of children served by the YMCA, we are deeply saddened by the loss of a dear friend, Jake.
We are indeed thankful to the family of Jake for allowing him to be a part of our lives and for giving the spirit of life learning and always seeking to discover more. Whether he was teaching, training, coaching or working with our children at the YMCA Loudon County Program Center, you could always see the excitement in Jake and know the impact he had on the individuals he touched. He was and will always be an inspiration to the work we do to encourage our young people to aspire to be phenomenal individuals.
JAKE TACCARDI YMCA FUND
Robert Milton Hanson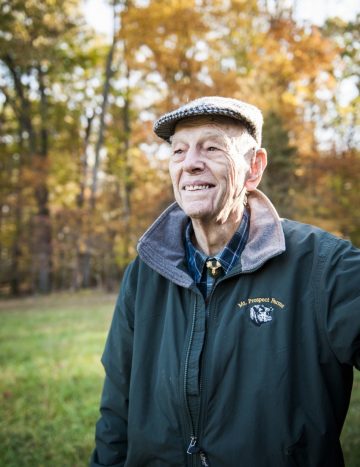 Bob was an amazing man who gave over 60 years of volunteer service to the YMCA of Metropolitan Washington.  He was a founding father of the YMCA Bethesda-Chevy Chase, and a great supporter of the YMCA mission. Bob was the Chairman of the Board the year the YMCA Bethesda-Chevy Chase opened in 1964.  Bob was at the first ribbon-cutting ceremony, and we were so fortunate to have him cut the ribbon at our reopening in June of this year. It was a surprise that a time capsule was found in the front of the building behind the logo containing the blueprints, member list, donor list, and a list of programs and services that Bob placed there in 1964. A new time capsule was inserted behind the logo in our new Community Room which continues to keep Bob's legacy alive.  He was an inspiration to all, and he will be greatly missed by so many people in our community.  Bob selflessly donated his time, talent and treasure to the YMCA Bethesda-Chevy Chase.
*All gifts will support the YMCA Bethesda Chevy Chase.
Donate in Memory of Robert Milton Hanson
Gregory Williams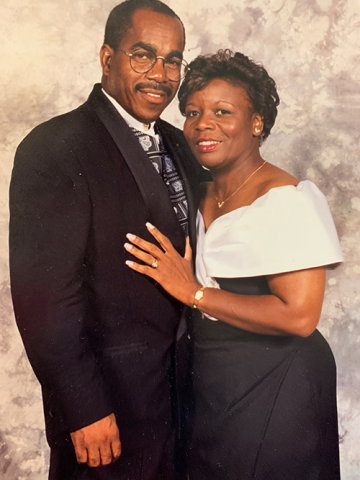 It is with tremendous sorrow and plenty of tears that I share news about the death of my life partner and best friend, my husband Greg Williams. Early Monday morning, April 1st, he slipped away after a short but fierce battle with colon cancer. With 35 years of intense love, friendship and an almighty sense of family, this man gave me joy. I consider myself to be a blessed individual because I was the wife of Greg Williams. So with immense sadness, I was able to stand by his side along with my daughter Jasmine and wish him the peace that he is now enjoying as he drifted off this earth to heaven.
In lieu of flowers: we invite you to donate to the following projects in Greg's honor: the YMCA of Metropolitan Washington Thingamajig Invention Convention, The First Tee of Greater Washington LGPA-USGA Girls Golf or Space Camp.  You may still send flowers in addition to your donation, but if you prefer to send only one expression of sympathy, the family hopes you would choose to make a charitable contribution.
In Memory of Greg Williams
Coach Labat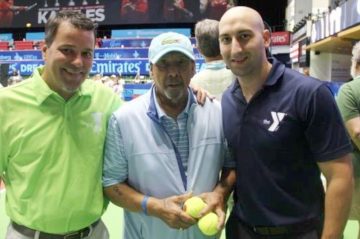 At its heart, the Mel Labatt Scholarship Fund is about helping children and adults learn to play tennis for life. Therefore it is with deep gratitude that we accept your very kind donation in memory of Mel Labat. Mel has spent a lifetime teaching the community the fundamentals of tennis. Through his junior program, Mel also targeted the sportsmanship and character development of our youth.
Yours is truly a contribution that will directly help children and their families when they need us the most but can least afford to be able to access a dynamic tennis program. For some, it's as simple as turning to the Fund to cover the cost of tennis racquets and balls, so child/children of a family with limited income can continue to play the sport they love. For, another it could mean having access to courts to practice and play so that kids can improve their skills during the winter months.
Whether helping families make ends meet, maintain their independence and be able to enroll their child in the lifetime sport of tennis, the Fund will be their thanks to your decision to honor a life well-lived. Moreover, in turn, others will benefit too.
Thank you once again for remembering Mel Labat, by reaching out to others through The Mel Labat Tennis Scholarship Fund.
Yours Sincerely,
Angie Reese-Hawkins
Donate in Memory of Mel Labat
SueAnn Anastasia Applewhite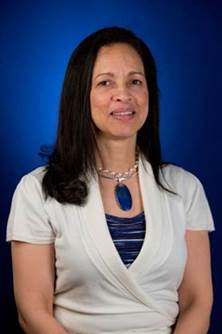 SueAnn Anastasia Applewhite, 58, of Springfield, Virginia died at 5:06 AM on Monday. March 19, 2018, at her residence in Springfield, VA.
She was born July 23, 1959, in Port of Spain Trinidad West Indies, to Carol E. Applewhite. She was married, then divorced and is survived by ex-spouses, daughter Danielle K. Hines, and son Nicholas A. Laboy, mother Carol E. Gittens, sisters Kerra, Lynette and Lucretia, brothers Cassius, Lloyd and Larry, many nephews and nieces, cousins, aunt, uncles, great aunts, and uncles.
SueAnn migrated to the United States of America and immediately sought to increase her knowledge she joined the armed forces becoming a long-standing and productive member of the United States Marine Corps, entering with one of the highest scores for a recruit applying out of the New York City Area. Over the years Sue, as she is known to her family and friends cultivated many relationships both here and abroad. She always exemplified dignity, grace, and confidence in all that she did personally and professionally.
Receiving high honors in all of her subjects, Sue excelled as a student and could have been accepted into any college of her choosing, but she chose to serve. She rose through the ranks to Master Gunnery Sergeant and led a small team of reserves who respected her as a leader. She worked at Quantico, Andrews Air Force Base, and at the Pentagon during the 911 attack. In January 1999 she received the Navy and Marine Corps Achievement Medal, she was the recipient of the Defense Meritorious Service Medal Award and the Letter of Citation from the Secretary of Defense, January 2004 to May 2007.
Sue was a strong advocate for keeping up with the news and current world events. She enjoyed travel and learning about people, places and things. Sue's wide variety of relationships highlighted how much she loved engaging with people from various cultural contexts. She could fit in anywhere, be comfortable in almost any setting, more-over making those around her feel completely at ease. She was humorous, kind, generous, faithful, loyal, trustworthy, loving, and open. She loved Caribbean food, Christmas was an extra special time of year for her, because gift-giving brought her joy, even if there was no reciprocation. One of her favorite expressions is that 'IT IS BETTER TO GIVE THAN TO RECEIVE" she was a committed believer in her faith dedicated herself to service in her church community. Although she embraced life in America, the young woman from Marcus, Trinidad WI will always be remembered for her warming smile, sincere heart, virtuous and kind way. Rest In Peace Sue your light will forever shine on us.
In lieu of flowers, the family is looking to establish a fund in Sue Ann's memory to support children interested in STEM, STE"A"M and innovation education programs provided through the YMCA of Metropolitan Washington. Those wishing to support this fund may send donations to YMCA Metropolitan Washington / in memory of Sue Ann Anastasia Applewhite (Tribute Gift, Memorial Fund)
Address: 1112 16th Street NW, Suite 720 Washington, DC 20036
Federal Tax ID Number: 53-0207403
Donate in Memory of SueAnn Applewhite